Business Brokerage
Our goal is the same as yours – to get your business sold. Selling your business is our business. You put your sweat and tears into running it, and we'll put our sweat and tears into selling it. No matter how big or small your deal is, it's a big deal to us.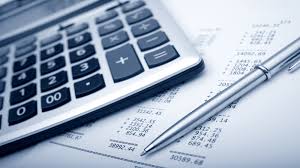 Many business transactions are extremely complicated and require expertise that our well trained, experienced associates will provide. With over 40 years of experience, we have encountered nearly every situation imaginable and have the expertise to problem solve and keep the deal on track. We work with your attorney and accountant to make certain that all aspects of the transaction are covered. CBC Orion is recognized as one of the top offices and consistent award winner within the Coldwell Banker Commercial network.
Our pledge to you is that your assignment will be managed with the utmost attention in providing authoritative, unbiased information, clear strategy, continual communications and successful negotiations conducted with integrity.  
Coldwell Banker Commercial has earned its reputation by providing consistent, unparalleled performance in commercial real estate services since 1906.  We, as an affiliate, are committed to that same standard of excellence in crafting solutions to meet your business goals and objectives.
Give us a call to discuss your situation with complete confidentiality.